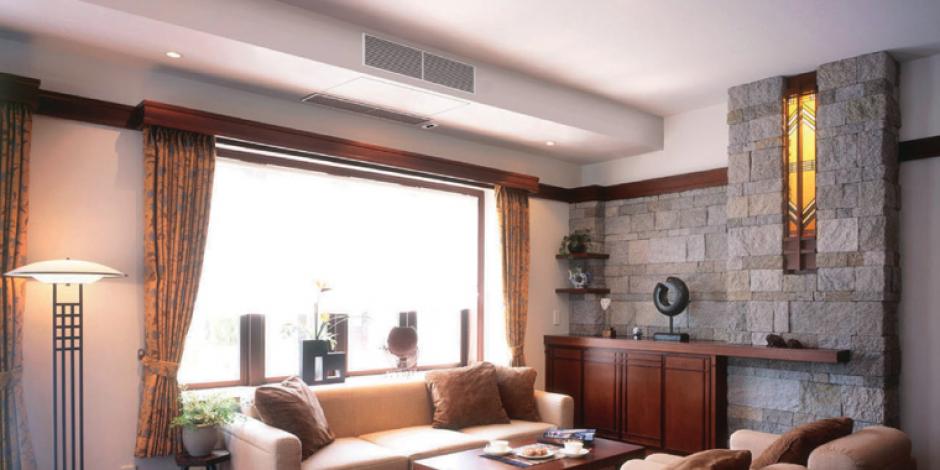 Orange Energy Solutions will evaluate your existing heating and cooling system(s) to see if a mini-split system would be right for your home. A mini-split installation, in conjunction with air sealing and insulation measures, can give you a more comfortable home and lower utility bills!
Ductless and Ducted Mini-Split-System Heat Pumps, or better known as mini-splits, are a good choice for houses that have non-ducted heating systems, such as hot water heat and space heaters, and window or through-the-wall air conditioners used during summer. How cool is this? You'll be able to control the level of each room independently!
There are various systems available. Single Zone is ideal for heating and cooling small spaces like single rooms, or supplementing your current heating and air conditioning system. Multi-Splits are best suited for small to mid-sized homes, with comfort needs for two to four zones.  For the whole house, you can achieve maximum efficiency for your mid-sized to large house by controling the comfort level up to eight rooms (2-8 zones) independently. Here at Orange, our heating and air conditioning experts will take the guess work out of what will best work for your home, while at the same time making sure your home will achieve maximum comfort with the highest efficiency!
They are also a great option for room additions where extending or installing ductwork isn't feasible. A mini-split system has two main components: an outdoor compressor, not unlike those installed with central air conditioning systems, and an indoor air-handling unit. The unit can be installed on a wall or ceiling and is typically controlled by a remote. Mini-splits cut heating and cooling costs because each indoor air-handling unit will heat or cool only the room in which it is installed. The outdoor compressor can have as many as four indoor air-handling units, depending on the model. This means the temperature and humidity in four rooms can be individually controlled by one compressor.
Mini-splits offer the ability to control a room's temperature only when it is occupied, as opposed to a central air conditioning and heating system which regulates the temperature of the entire home. Because mini-splits have no ductwork (a small hole is created in the wall in which it is installed to connect the outdoor compressor, indoor air-handler and the conduit) there is no opportunity for energy loss.
They're an excellent option if you're considering replacing your heating and/or cooling system as they offer energy savings and a relatively simple installation process.