Orange Energy Solutions is the leading home performance expert in the Philadelphia area making homes and workspaces more comfortable, energy efficient, and healthy.
We provide cost-effective ways to protect your family, your home—typically your most important investment—and your business from rising energy costs. And we do it all while making your home more comfortable and reducing your impact on the environment.
Orange Energy Solutions takes a more holistic approach to energy solutions than traditional insulation contractors. We address the four separate components of home performance: Health & Safety, Comfort, Durability, and Efficiency - and how they are related to your home's specific comfort issues. We provide a complete solution to your concerns and your home's issues, and then make the improvements with our highly trained crews in insulation, HVAC and so much more.
Orange performs whole-house retrofits to existing buildings, renovations and additions, and builds new homes. We're a premier custom home builder offering the comfort, safety and efficiency that we are known for plus the use of sustainable materials and advanced building techniques. We service the Philadelphia region including most of the 5-county area and parts of Delaware.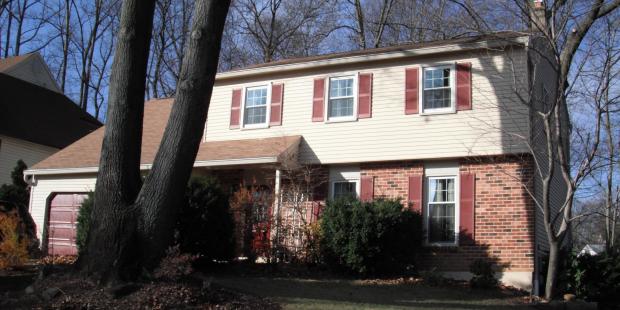 The Price-Romes were experiencing comfort issues in their 1600-square feet, two-story home in Wayne, PA, and Orange Energy Solutions served as their one-stop shop for an energy assessment and energy efficient upgrades.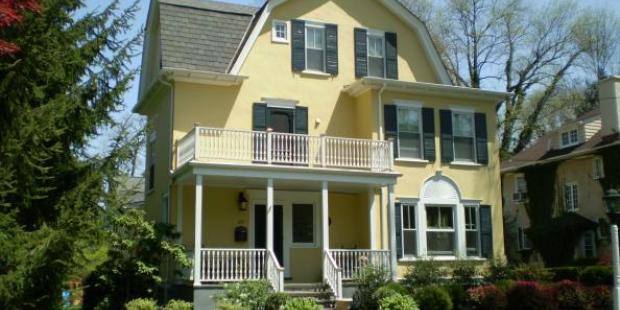 This Lansdowne Victorian-style home was built in Wayne, PA in 1890. The home was converted to apartments in the 1950's and as a result, many energy inefficiencies were either created or exacerbated.
What Our Customers are Saying
The three of us in the house, including our friend living on the third floor, have noticed that the temperature inside is cooler than usual for summer, especially on the third floor. The temperature seems to have evened out with that of the rest of the house. It will be interesting to see what...

Read More

To the gang over at Orange Energy Solutions: Thank you for all of your help over the last several months on our home. When that flukey snow storm blew through last weekend we immediately noticed the value in the work you performed. The new windows in the basement are great! As is the venting of the...

Read More

Nice work! I have to say I am pleasantly surprised. Quite honestly I felt like we were taking a bit of a gamble. We were unsure that we would realize significant benefits.

We trusted [the crew] to be totally honest and fair, and they were. For the final part we did not seek another bid because we could work with Orange and had full confidence in their honesty, good will and fine character.

From an investigation we conducted at a home in Broomall!

"Just got my electric bill Thru 11/12/15 which is about 2 wks worth of "turning off my stereo/ surround sound". KWh dropped from 2100 to 850. Your investigating paid off"

Our project was replacing a failing sunroom with a new room and updating several other features. John Kelly was great to work with from the planning phase to completion. The new room needed to be visually compatible with the 1893 house and it is.

Excellent job was done in evaluating our home, proposing solutions, and then installing the solutions. Our heating and cooling bills have been remarkably lower this year as a result!

"I wanted to say thanks to Rich and his crew. The windows look great, it's already cooler in my basement. They also did a great job cleaning up."

You have two excellent representatives of your company in Kevin Love and Rich Brice. They were in our home for more than a week, and they were unfailingly professional and considerate of our concerns.

"I wanted to say the crew that worked at my house was excellent! Very respectful and courteous of our home. They did a great job cleaning up, you never even would've known they were here.

A nice note that we received from a homeowner who had us insulate her home as well as install a new roof!

I am grateful to have discovered Orange Energy Solutions. [The] team developed a scope of work focused on providing the most cost effective energy improvements for our home. They completed the work exactly as promised and with truly impressive professionalism.