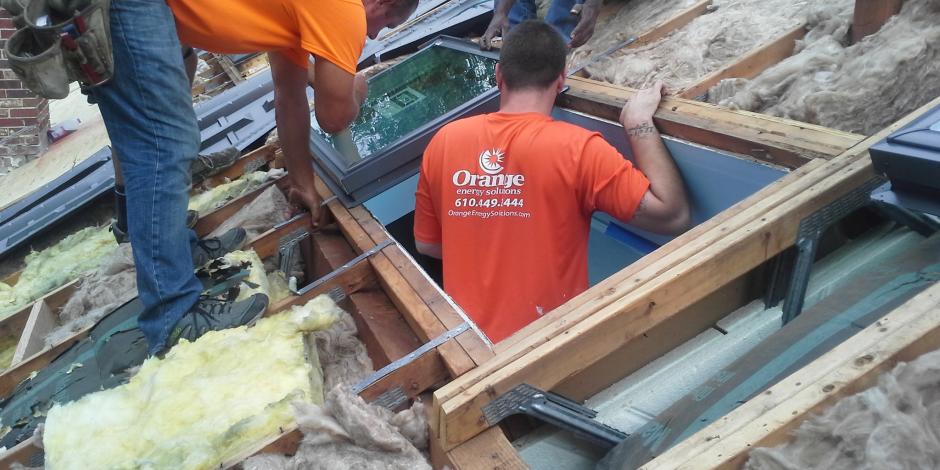 Orange Energy Solutions provides a wide variety of services to architects and builders. We have the capacity to act as a consultant on your project to ensure all energy efficient measures are implemented in the best way possible. Additionally, we can provide expert advice on the installation of HVAC equipment, insulation, air sealing, and other energy efficient improvements. Structural, plumbing, electric, and any other improvements can be guided and/or verified by Orange Energy Solutions, as well.
For new homes and major renovations we can take responsibility for the thermal envelope, meaning we act as a subcontractor to implement all building shell measures including windows and doors; spray foam and cellulose insulation; air sealing; and installation of high efficiency HVAC equipment including ERVs, Ductless Mini-Splits, Heat Pumps, Geothermal Systems, Furnaces/Boilers and much more.
Give us a call to discuss your project and to ask how Orange Energy Solutions can help to make it superior in performance and superior on the market.